Block 21 of Portraits of a Mind is one of 40 artworks spread across the world, which between them contain all 12.3 million digits of Bitcoin's code.
Bitcoin-themed artwork Block 21, from the series Portraits of a Mind, is being auctioned at Christie's New York.
Block 21 is one of 40 artworks in the series, which depict the Bitcoin code.
Other works in the series are owned by crypto enthusiasts such as Binance CEO Changpeng Zhao.
The walls of Christie's auction house in New York have been graced by works from some of the greatest artists of all time: Monet, Picasso, Warhol, Pollock; the list goes on. Take a stroll through the galleries from October 1 and you'll find yourself in the presence of something entirely new: a large, alluring disc that—at first glance—could be an ancient artifact.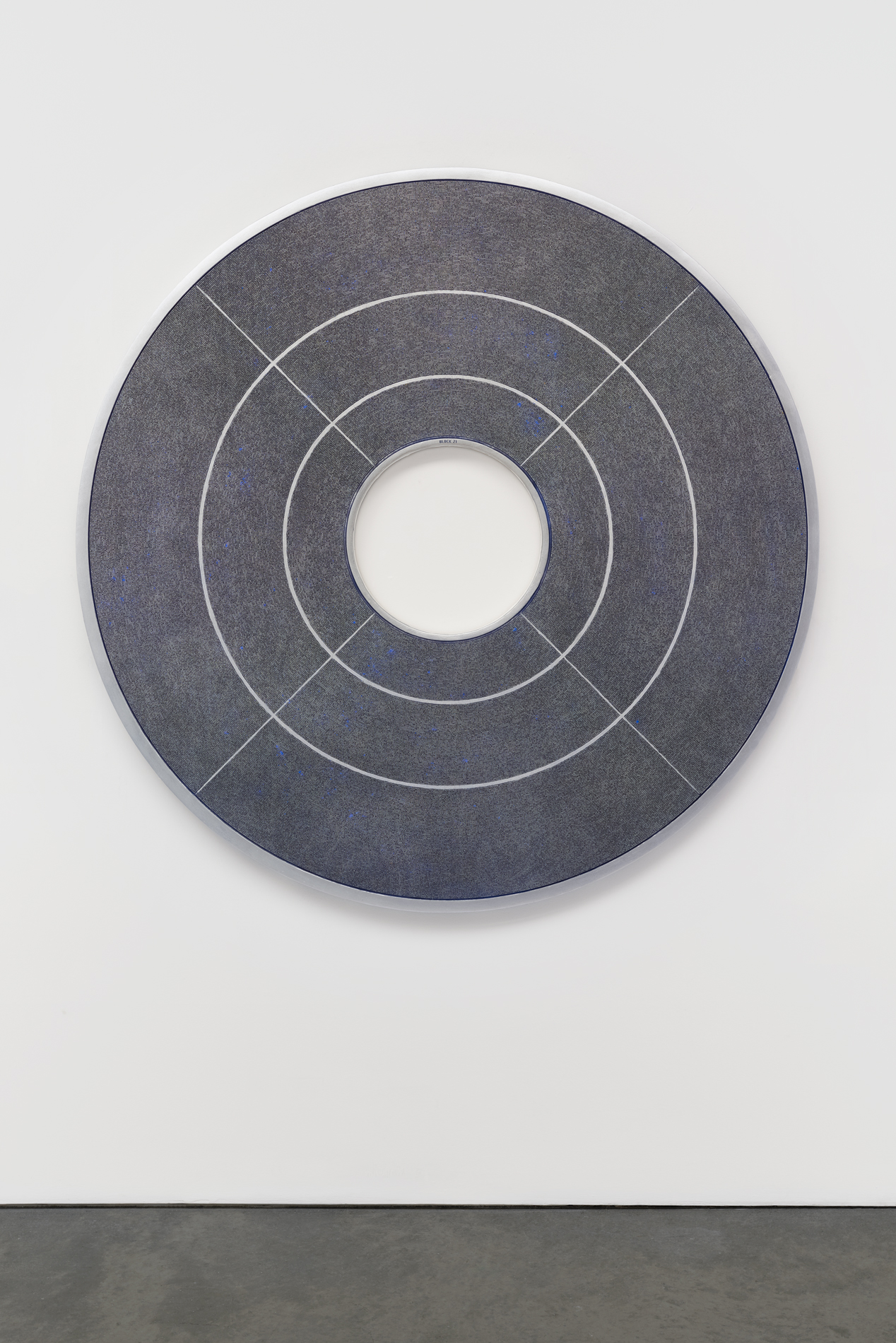 Its surface is inscribed with hundreds of thousands of digits of hexadecimal code—322,048, to be exact—some of which are highlighted in gold, radiating outwards from a central void. Its secrets aren't immediately obvious; it gives little away. Peer closer, and you'll read 'Block 21' on the inner rim.
This mysterious circle is bound to 39 others around the world—a collection that stretches more than 50 meters long. And the hidden meaning behind the 12.3 million digits engraved on their surfaces? They're a hand-crafted, precise transcription of the original digits of the historic v0.1.0 code that launched Bitcoin
A portrait of Satoshi Nakamoto, in 40 parts
The artist behind this painstaking process, Ben Gentilli of the Robert Alice project, has called this collective piece Portraits of a Mind. Described as a digital fingerprint carved out of paint, each of the 40 individual pieces contains a chunk of the original code. Taken together, they represent a global portrait of Satoshi NakamotoBitcoin's anonymous founder, who first released the cryptocurrency's original code in January 2009.
"Bitcoin's original codebase is like a historical document, and I wanted to celebrate it and preserve it in the same way as a document like the Magna Carta," Gentilli told Decrypt. "But I also wanted to try and answer the question of how one might make a portrait of Satoshi Nakamoto, when there is no image of him."
Portraits of a Mind, he argues, depicts Satoshi through his work. "For me, this work is a portrait of Satoshi, decentralized around the world, in the same way that Bitcoin itself is," he explained.
"I wanted to try and answer the question of how one might make a portrait of Satoshi Nakamoto, when there is no image of him."
Ben Gentilli
The works themselves are canvas discs, 50.59in in diameter, layered with suspended pigment, and graphite and aluminum paint, with each digit individually engraved. Dotted here and there are gold digits—a metaphor for mining—arranged in a constellation-like pattern of decentralization.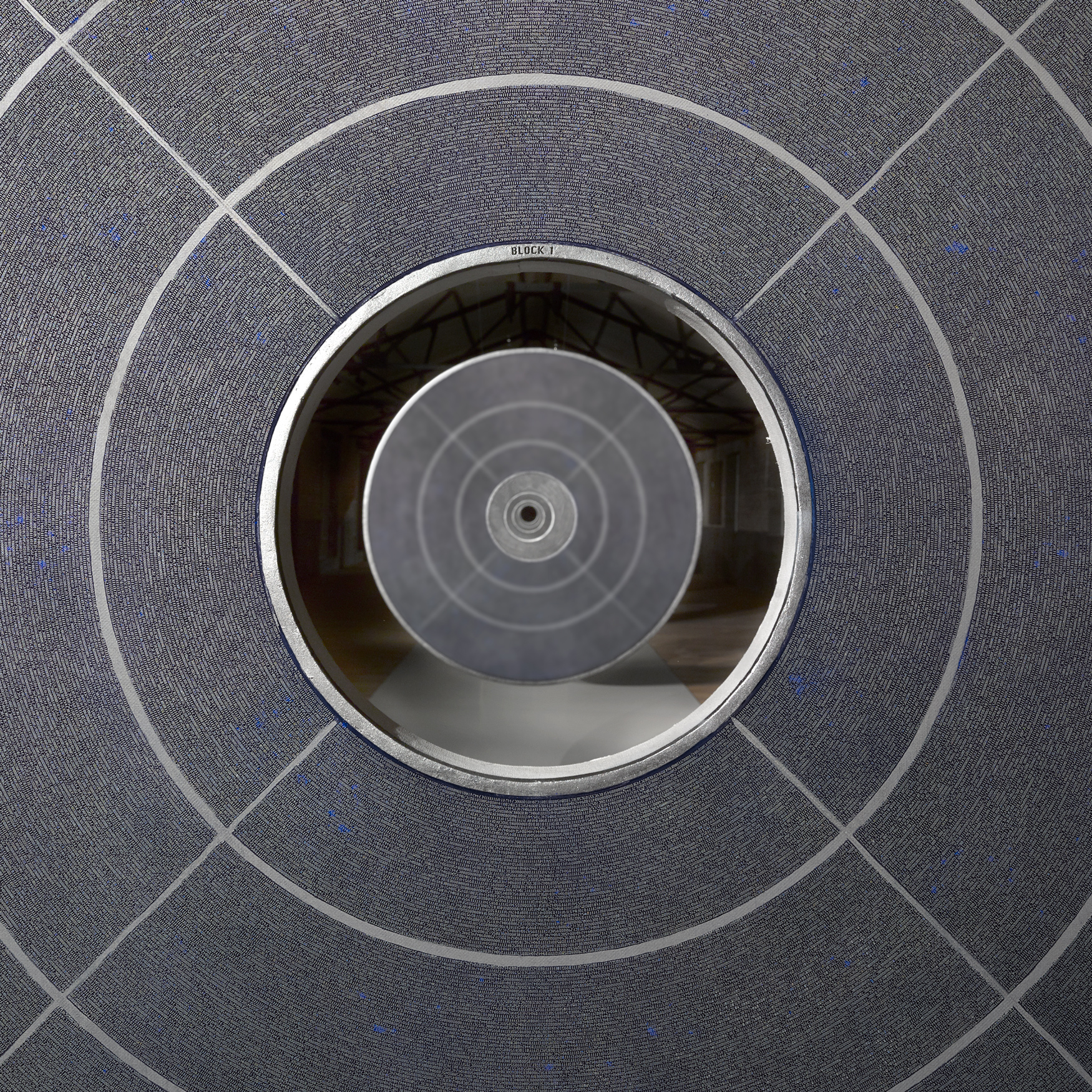 Why discs? They hark back to symbolic circular figures; everything from coins to rai stones, cipher wheels, and astronomical charts. At the heart of each disc, where a coin would display the image of the monarch who minted it, is an empty space; a "portrait" of Satoshi Nakamoto.
Even with specialist machinery, it took Gentilli three years of dedication and patience to complete the work, which saw him quit his job and move into an abandoned police station to realise his vision. "There was a Polish artist called Roman Opalka whose work really inspired me," Gentilli said. "One day, he decided to stop all the work he was making, and the next day, in 1965, he started a project called 1 to infinity." 
Breaking news on Twitter
Get top stories as they break and join the conversation by following us on Twitter
The project he references saw Opalka start painting tiny numbers, in order, starting from the top left of a canvas. He continued this process on countless canvasses all the way up until his death. The final number he painted was 5,607,249.
Bitcoin's 5,000-year history
By taking the historic Bitcoin code and splitting it up, Portraits of a Mind also embodies the cryptocurrency's founding tenet of decentralization. So much so, in fact, that Gentilli has refused to sell multiple pieces to the same collector.
Offered privately to select collectors earlier this year, Blocks 0-20 now lie decentralized across the world, with works placed in important private and corporate collections. Current owners of other pieces in the series include Binance CEO Changpeng "CZ" Zhao, Bloq chairman Matthew Roszak, and Kinetic co-founder Jehan Chu, to name a few. The full map of the locations of the codebase can be found here.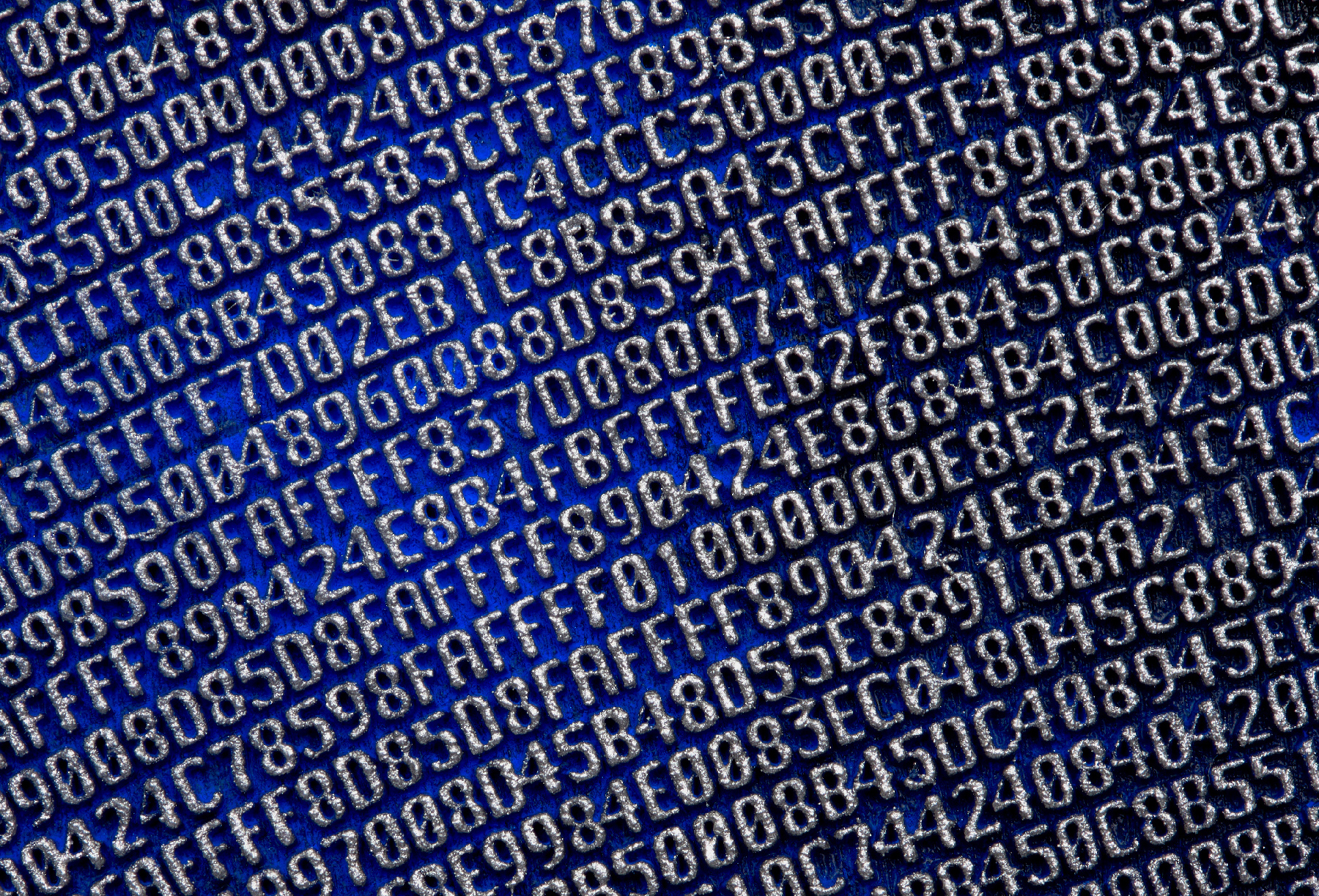 The authenticity of each piece is linked to the Bitcoin blockchain, via a unique OpenDime key in the reverse of each painting. Block 21 will also have a non-fungible token (NFT) associated with it, linking the physical and digital world together for authenticity—another first for Christie's.
The fact that Gentilli chose Block 21 to be publicly exhibited and released for auction is no accident—the number of the piece references Bitcoin's total supply of 21 million BTC.
"The nature of Bitcoin is such that once version 0.1 was released, the core design was set in stone for the rest of its lifetime."
Satoshi Nakamoto
Bitcoin's code may only date back to 2009, but Portraits of a Mind traces its origins back much further; 5,000 years, to be precise. Each piece in the series references a specific set of geo-coordinates that tie in with that history. Block 23, for example, points to Hut 8, Bletchley Park—the office of Alan Turing, the father of the computer as we know it.
Revolutionary technology and art
Artists have often used their works to comment on emerging technologies; Turner's steam train, hanging on the wall of London's National Gallery, depicts one such technological revolution literally hurtling towards the viewer. "That steam engine represents an endnote to the Romantic period and the start of the Industrial Revolution," Gentilli said.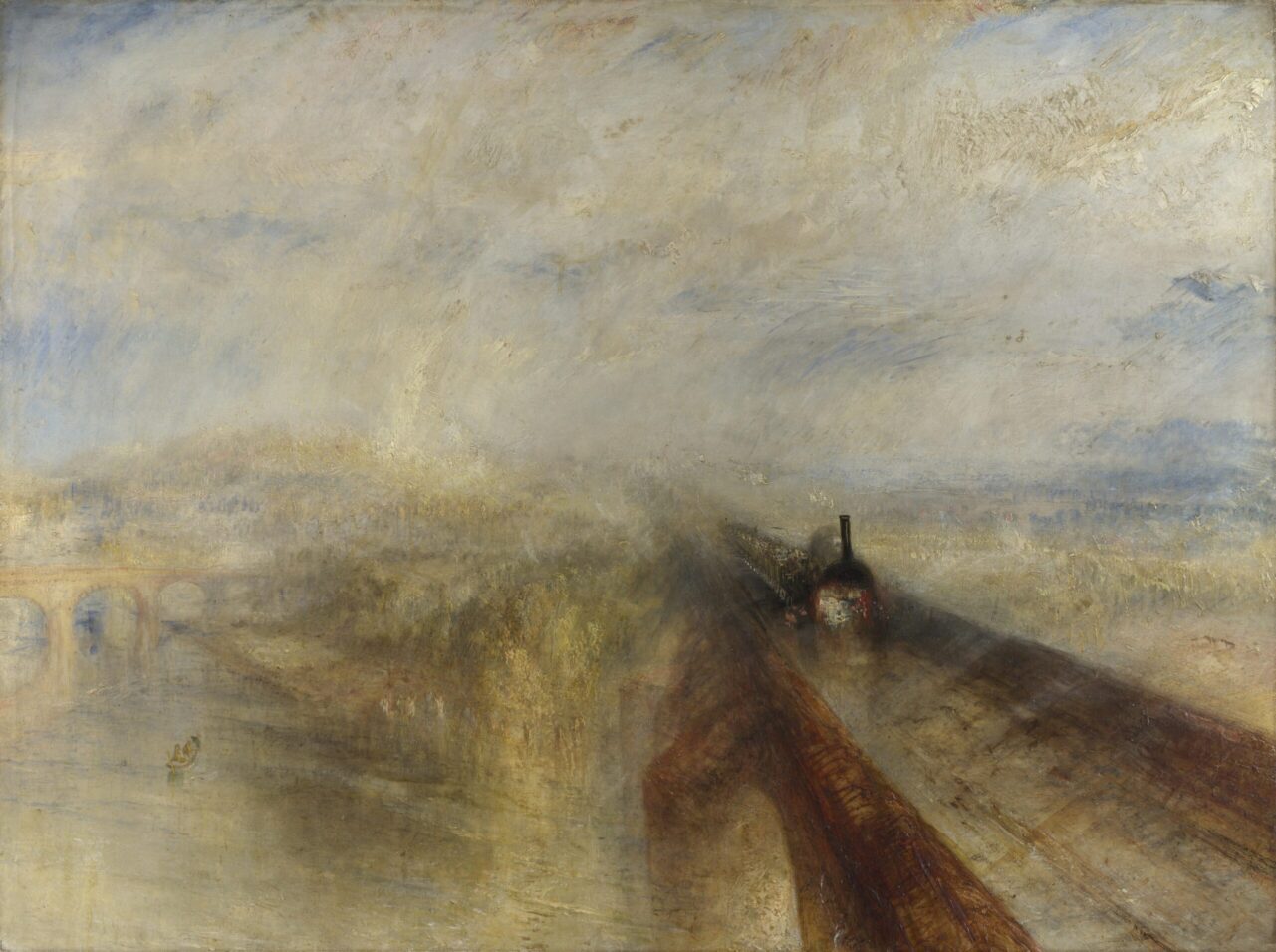 Bitcoin, he noted, is a similarly convulsive change; for the first time in half a millennium, there's a global monetary supply that exists outside of the state. "Often overlooked, art and culture have a fundamental role to play in exploring and promoting the role of blockchain within society, while also preserving its story and histories for future generations," Gentilli added. "Portraits of a Mind is my contribution."
"Art and culture have a fundamental role to play in exploring and promoting the role of blockchain within society."
Ben Gentilli
He added: "One has to look at the world and ask themselves 'what is important now, and what will be important in 30 years' time?' The final page of the Bitcoin experiment has yet to be written, but if it fails, there'll be one thing that hasn't failed—its legacy."
Crypto art comes of age
The auction of Block 21 on October 7 marks the first time Christie's has offered a blockchain-related artwork, following successful sales of AI work in 2018. 
Up until now, crypto-related artwork has mostly been a hodgepodge of creations in the likes of Decentraland, memes, GIFs and other random creations scattered around online. That a world-famous auction house, steeped in history, is dipping its toes into the blockchain world could signal that the space has reached a new level of maturity. 
Those inside the crypto sphere, perhaps unsurprisingly, think as much. "As an early Bitcoiner, this is the first object I am proud to hang on my wall to signal my history in the Bitcoin revolution," said Jehan Chu, co-founder of Kenetic Capital and owner of one of the works in the series. "Bitcoin represents a paradigm shift not only in money and value, but in the emerging subculture of decentralization and changing power structures. The early pioneers of Bitcoin are a fiercely proud and self-identifying tribe, and until now, have lacked the cultural objects and icons to signify their tribe."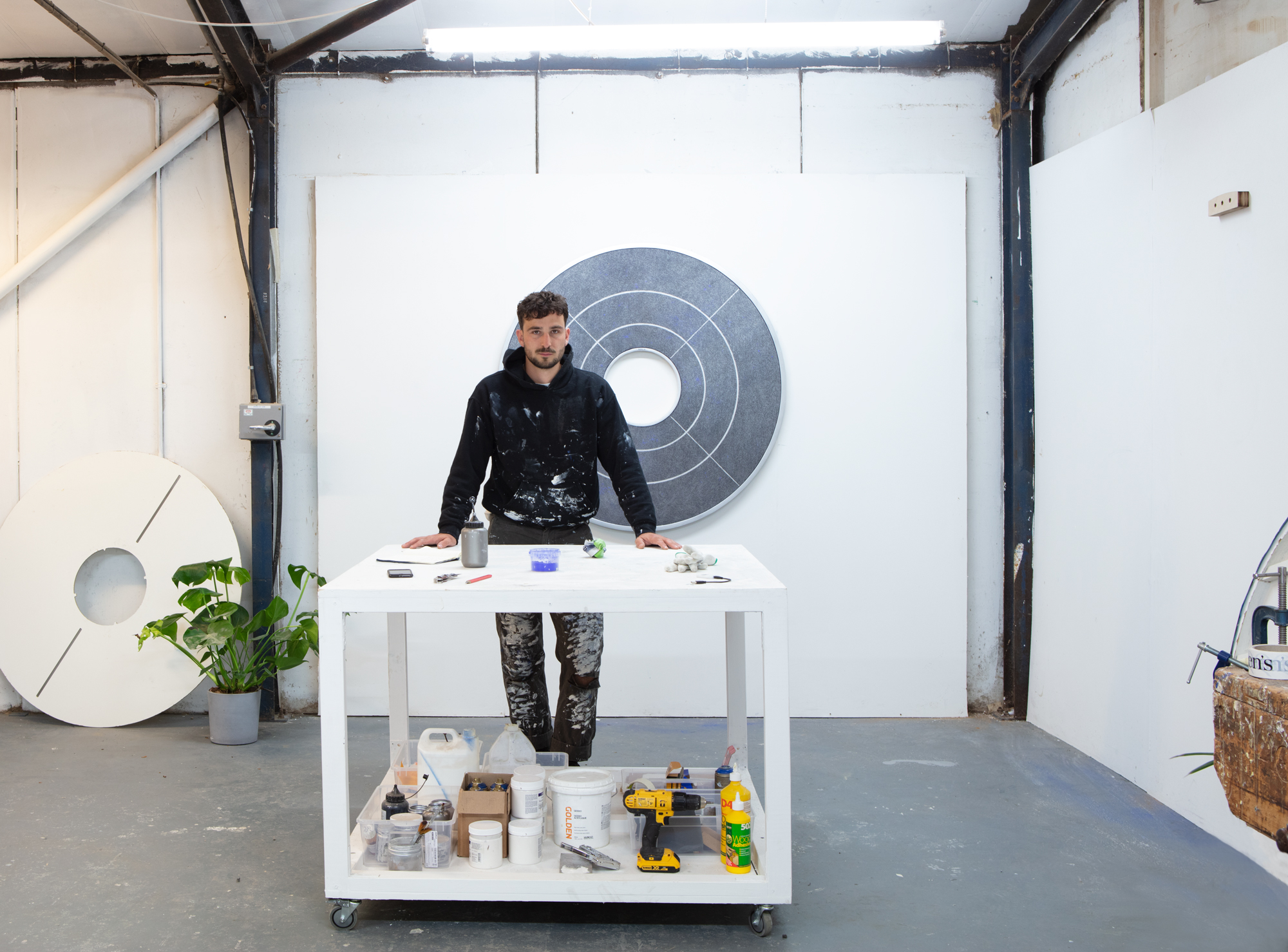 Fellow Portraits of a Mind owner Matthew Roszak, chairman of Bloq, agrees. "Portraits of a Mind is a landmark addition to both Bitcoin's cultural history as well as art history itself," he told Decrypt. "I was struck by the depth of the work's narrative, its artistic examination of decentralization, and its aesthetic beauty. One of the most important historical documents of our time—Satoshi's codebase—has now been immortalized in art history."
"With the launch of Block 21 at Christie's, the blockchain community presents, for the first time, the very basis of their culture on a global stage," said Gentilli. "I look forward to welcoming one more collector to our network—whoever and wherever they may be."
Portraits of a Mind: Block 21 will be displayed in Christie's New York gallery from October 1-6, before being auctioned on the 7th.
Credits: Article written by Decrypt